Anchor Inn Campground ~ Port Wing, Wisconsin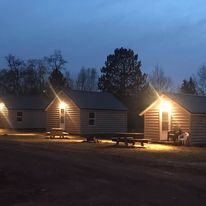 **All our hook-up sites are full for the 2023 season.**
We can accommodate tents or RV's that do not need electric.
Anchor Inn Campground is conveniently located next to Johnson's Store and Port Wing's Town Park
To schedule your stay at Anchor Inn Campground, please call Johnson's Store at 715.774.3658. To register when you arrive, please come to Johnson's Store.
Anchor Inn Campground is located at
8865 State Hwy 13 in beautiful Port Wing, Wisconsin